SINGAPORE
CLICK HERE TO RETURN TO MAP PAGE
Select a room for details.
This area includes inspection of housing and antenna placement for Glucose Sensor Transmitter (GST) production as well as PCB soldering and leak testing.
The purpose of this room is for the production and inspection of the microphone products, from laser marking of date code to alignment of PCB for polarization.
The focus of this room is to produce sub-assembly products for medical devices used for lung issue diagnosis or care.
This area includes the application and inspection of shrink tubes as well as the welding of coils to wires.
This area is for the manufacturing of products for professional audio, security, aviation and radio communication markets.
Rigorous quality inspection of product acoustics takes place in this area.
This room features design, business and engineering skills working together to create products that meet both market, customer and production requirements.
The office area is home to key business groups including finance, IT, HR and customer service.
Overall facility statistics
Total square footage: 35,000
Clean room square footage: 750
Certificates and registrations:
ISO 9001:2015
ISO 13485:2016
FDA-registered
JPAL accredited
Key capabilities:
Microelectronics
Manual assembly
Finished packaging
FDA class manufacturing: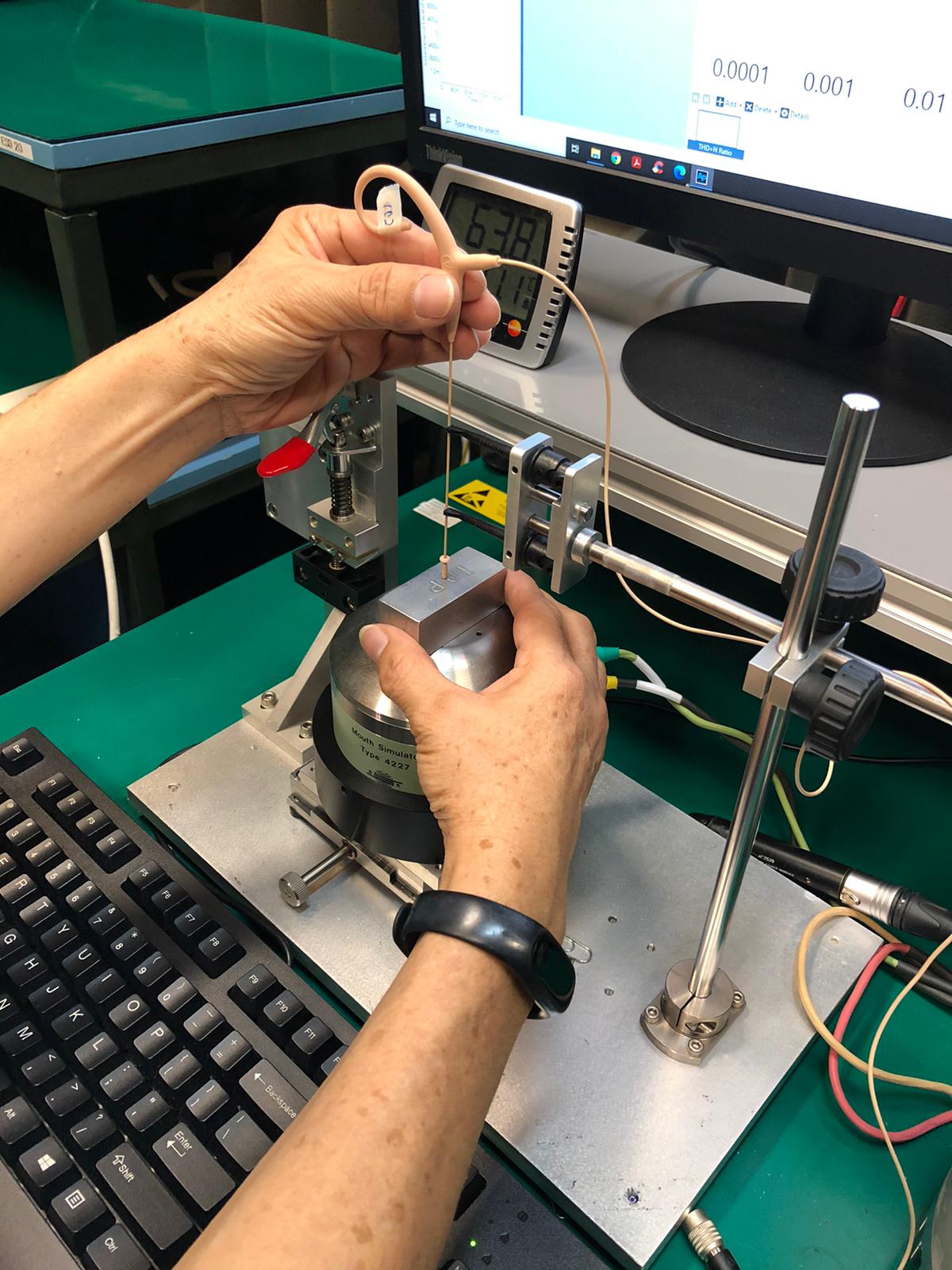 More in-depth tours can be arranged by
securing a password at: